Scary Things Hiding in
Your Bathroom
October 30, 2020

It is officially spooky season, which means we have a real scare for you… There are toxic things hiding in many of your everyday bathroom products! You heard us right, there are chemicals in your favorite products that can negatively impact your household, your body, and the environment. As a non-toxic and eco-friendly paper brand, BBB aims to combat this scary nonsense by inspiring change in the bathroom. Now that we've given you the goosebumps, check out the scariest things hiding in your bathroom products below… if you dare.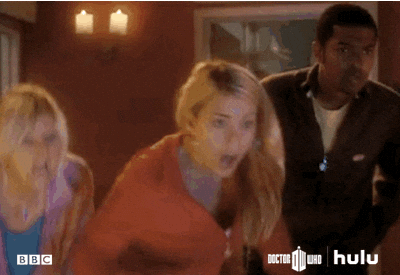 Plastic Poltergeists
Sure, that cute, pink shower curtain would look great in your bathroom, and the plastic garbage bags are cheap and always readily available. But did you know that these products are often made with PVC, the most environmentally toxic plastic on earth? This particular plastic is full of chlorine-based chemicals that can release into the water, air, and even food. In other words, your health could be impacted by that pretty plastic shower curtain. 

To eliminate plastic use in your bathroom, you can start by purchasing products that come in compostable or recycled plastic packaging. You can also trade out the plastic shower curtains and caps for cloth ones made from recycled materials. If you order toilet paper from BBB, our rolls come individually wrapped in compostable wrapping paper, dyed with soy-based inks. PVC plastics are scary, but you have the complete power to eliminate plastic use from your bathroom lifestyle.
Terrifyingly Toxic Period Products
According to National Geographic, in 2018 alone, people in the U.S. bought over 5.8 billion tampons, most of which end up in landfills as plastic waste. Period products are an essential item, but many of the ingredients that go into them can be toxic and the opposite of eco-friendly. In 2014, the Women's Voices of the Earth commissioned a study to test four types of pads.  After working with certified lab technicians, they found that even unscented pads emit toxic chemicals including some classified as carcinogens and developmental toxins. These additives aren't disclosed on the packaging so you may be using period products that are emitting toxic chemicals into your body, water, and the air around you. 
The good news is that the popularity of biodegradable and non-toxic period products is on the rise. Reusable pads, menstrual cups, and plastic-free tampons are all available and perfect alternatives to the popular period products we see on the shelves. If you are experiencing discomfort down there, remember to verify that your products are disclosed as non-toxic, whether it be your toilet paper or tampons. 
Spooky Skin Care Ingredients 
Did you know that skincare products are not subject to FDA approval? That's right, for the most part, the FDA only regulates some of the things that cosmetic companies put in their products. This is a huge problem as our skin is a vital organ. The skin on our face absorbs around 64% of contaminants, which means it is highly susceptible to chemicals that could be carcinogenic and interfere with hormones. These additives are often cheap and readily available, which is why they are frequently used in skincare. 
The most common and toxic chemicals found in skincare and cosmetics are parabens. Parabens  are added to skincare products to act as a preservative by suppressing microbial growth. Unfortunately, studies have found parabens to be estrogenic, meaning they can affect the important hormone balances in the body. There are chemical-free ways to preserve bathroom products, including purchasing products stored in glass, or using natural products such as lemon juice or salt.
Bloodcurdling Bathroom Cleaners 
Have you ever noticed how some of the labels on your cleaning supplies say "hazardous to humans and animals"? While these products could be extremely effective for cleaning the toughest stains on your bathroom tiles, they can lead to chronic health conditions after continuous exposure. One of the most dangerous chemicals that are in many fragranced bathroom cleaners are phthalates. Like many other bathroom products, cleaning products are not required to disclose what is in their scent. Keep an eye out for if a bottle says "Fragrance," it is highly likely that it contains phthalates. 

We can't completely eliminate our exposure to toxic chemicals, especially if they are airborne, but we can decrease the amount that we use. Alternatives to toxic bathroom cleaners include vinegar and water mixtures, essential oils, purchasing certified organic products, baking soda, and more. 
Trollish Toilet Paper
We have said it before and we will say it again: If you thought that all toilet paper was safe to wipe with, think again. The average tree-based toilet paper contains a gallon of chemicals, including chlorine bleach, synthetic fragrances, dyes, and formaldehyde. Unfortunately, these chemical additives could be the root cause of irritation and infection down under.  Keep an eye out for brands that use keywords such as "ultra-thick," "3-ply," and "heavy-duty." The softer and fluffier the toilet paper, the more likely it is to contain unwanted toxic additives. If you are experiencing discomfort in your nether region, switching to a hypoallergenic and gentle toilet paper like BBB may be the first step to solving this problem. 
The chemicals hiding in toilet paper can also alter the important pH level of a septic system. This means that the breakdown in the tank becomes less productive because the chemicals can kill beneficial bacteria for material breakdown. Purchasing biodegradable toilet paper can also help with keeping septic systems unclogged.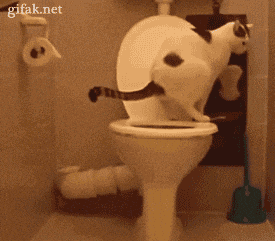 There is nothing scary about Bim Bam BOO 
Bim Bam Boo has your back when it comes to creating a safe and non-toxic environment in your bathroom. We're proudly made with a unique 100% bamboo formula. Since bamboo has self-renewing properties and is antimicrobial, our toilet paper does not contain toxic additives and is completely sustainable. Switching your toilet paper is an excellent first step you can take for both your health and the environment.  Let's work together to eliminate scary, toxic things hiding in our bathrooms-- join the Bim Bim Boo family today to begin.
Like our articles? Get them in your inbox.